Posts Tagged 'Horseshoe Bar Preserve Events'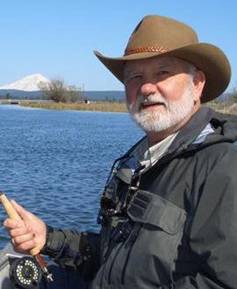 Next Sunday (11/14/10)  is membership Appreciation day at the club. We will be BBQing a turkey, Ham and I will be smoking some salmon this week to snack on with a great glass of wine or cold beer. Please let us know if you will be coming and also how many you will bring with you. Families are welcome so don't hesitate bring the wife and kids. This will be a fun event as I have invited Tenkara USA to come talk about how the Samurai fly fished in the 16th & 17th century. It is a very simplistic method of fly fishing and it draws one to getting closer to nature and peace. I could not think of a better place to experience Tenkara fishing than Horseshoe Bar Preserve.
I am also planning on having some demonstrations on gold panning and will have a load of dirt taken from the stream restoration area that I understand has quite a bit of gold in it. Any nuggets over ½ ounce found must be shared with me. Ha ha.
Truly this will be a fun event and a great time to hook up with other members. I will also be announcing next year's event schedule. There will be some surprises and I will be looking for your interest in fishing trips outside the club. A few years back we took a trip to the Fall River together and had a great time staying at Circle Seven lodge. Henderson springs was also a great trip as well. If there is interest in doing this again I will work on setting it up.
Please respond ASAP so that we can plan for having enough food and refreshments.
Tom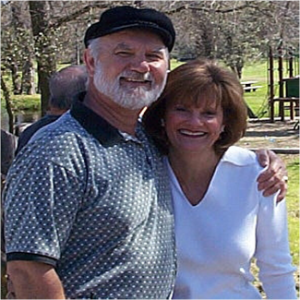 HBP members & Families,
It's been a tough year with the heavy rains and then injuring my thumb. Much of what I had planned went out the window. Still, we have made a lot of progress. The cabins are built and we now have an outdoor kitchen area with running water (non-potable). Many of you ask me how fishing has been. How would I know? I haven't fished much this year. The rains and injury to my hand pretty much eliminated any fishing for me. But as they say in sports, wait till next year.
I want to thank all of you for the hard work, help and loyalty you have shown throughout this year. Words are nice, but actions speak louder than words. As a consequence we have decided to have a member's appreciation day at the campground for members and families. We will have some fun activities for members and family. The date is November 14th Noon till 3:00. Those that arrive early will be put to work setting up the tables for food and beverages. Ha ha We will be serving food & beverages during this open house. It will be a great time to meet other members and share stories and experiences. Wives can meet and share their interests when husbands are off fishing. Last year we had a great time at the event in December and we were lucky to have a great day of sunshine. Let's hope our luck holds. If the weather prohibits us from having the event we will send out an e-mail of the change.
So mark your calendars and plan on coming up to see all the improvements and learn about our plans for next year.
Please RSVP so that we can prepare the food and beverages.
Thanks.
Karen & Tom Bartos