As we approach our 6th  annual Wounded Warrior event we are finding that the challenges are greater as we strive to increase the number of veterans and help rehabilitate our seriously wounded veterans.  Many people believe that because the wars are over the need to help these men has gone away.  Nothing could be further from the truth.  Many are just being released from the hospitals where they were recovering from their injuries.  Now they have to adjust to going back to civilian life with injuries that most of us cannot even imagine.
Being with these vets for five days on the river is incredibly humbling.   Not only do they deal with the physical injuries, the IED's have taken a serious toll on their mental abilities.  Things we take for granite can be very difficult or even impossible for them to do.  We all have forgotten what we were getting when going from one room to another.  Multiple that by 1000 times and you begin to have a feeling of their struggles in getting back to civilian life,
As our program has expanded the challenges have increased.    To deal with the new challenges we have set up an advisory committee to help us become better organized and develop a long term  program that will help our returning veterans in their effort to rehabilitate from their injuries.   Everyone involved does so without being compensated.  Most often expenses incurred are not reimbursed.  Your help in supporting this event would be very appreciated.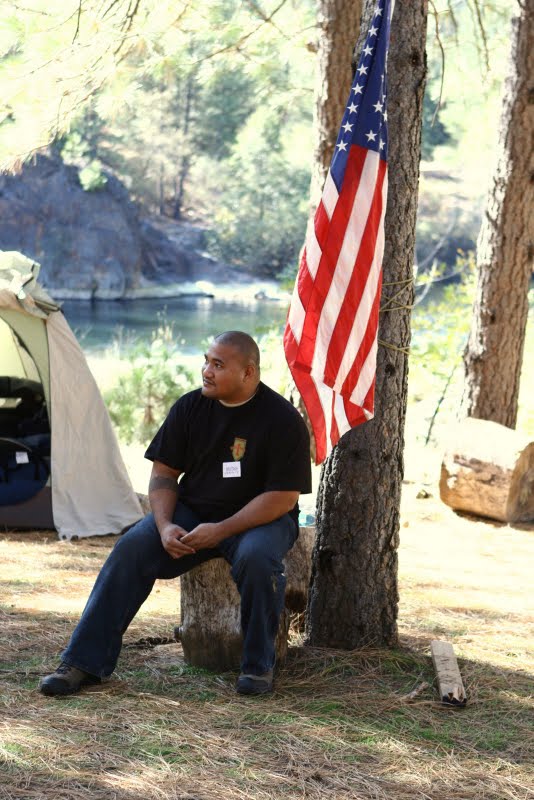 Wounded Veterans Event at Horseshoe Bar Preserve
This year's event will start on Oct  2nd and run through Oct 5th.
Our event this year will also include creating a mentor program that will continue on after the event.   The veterans will be introduced to a member of his local fly fishing club who will act as a mentor to continue his fly-fishing experience.  The Fly Fishing club will take on the responsibility to mentor the veteran and also report back to us the progress and successes of his rehabilitation.   We will also be adding a series of additional reunion events where veterans who have been through the program can return to meet other veterans to help create relationships that can contribute and support their rehabilitation.
Fly fishing has proven to be very valuable in helping veterans rehabilitate both physically and mentally.
Horseshoe Bar Preserve Wound Warrior Event.
7430 Morningside Dr
Granite Bay, CA 95746
916-205-6073
Thank you again for your past and continued support.
Tom Bartos
President & Founder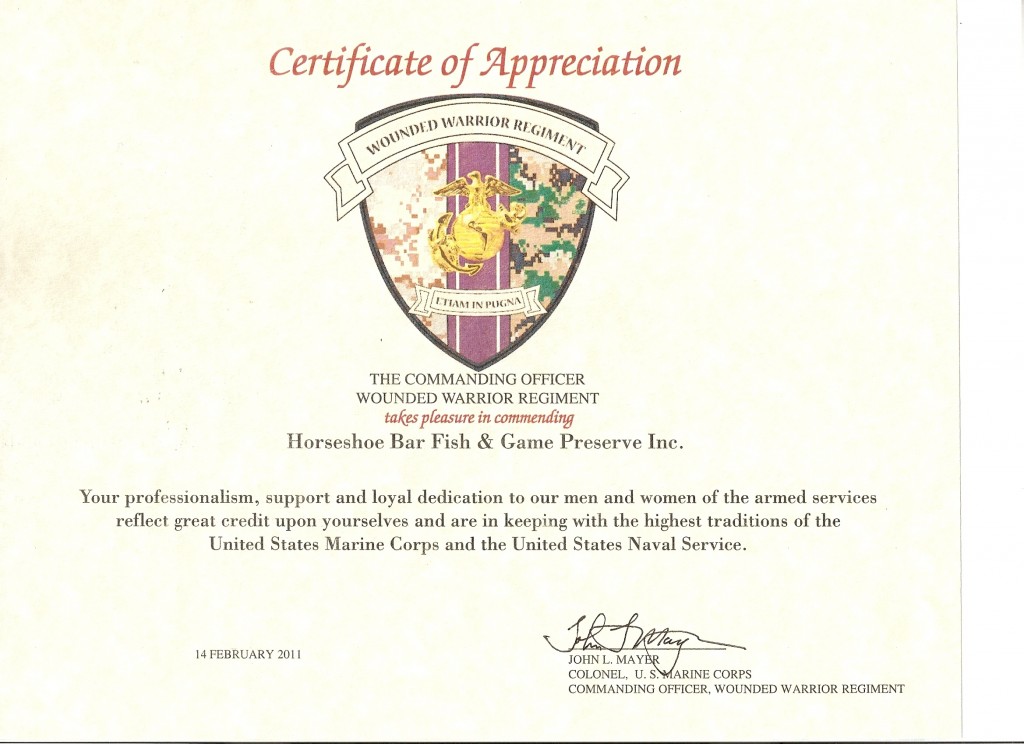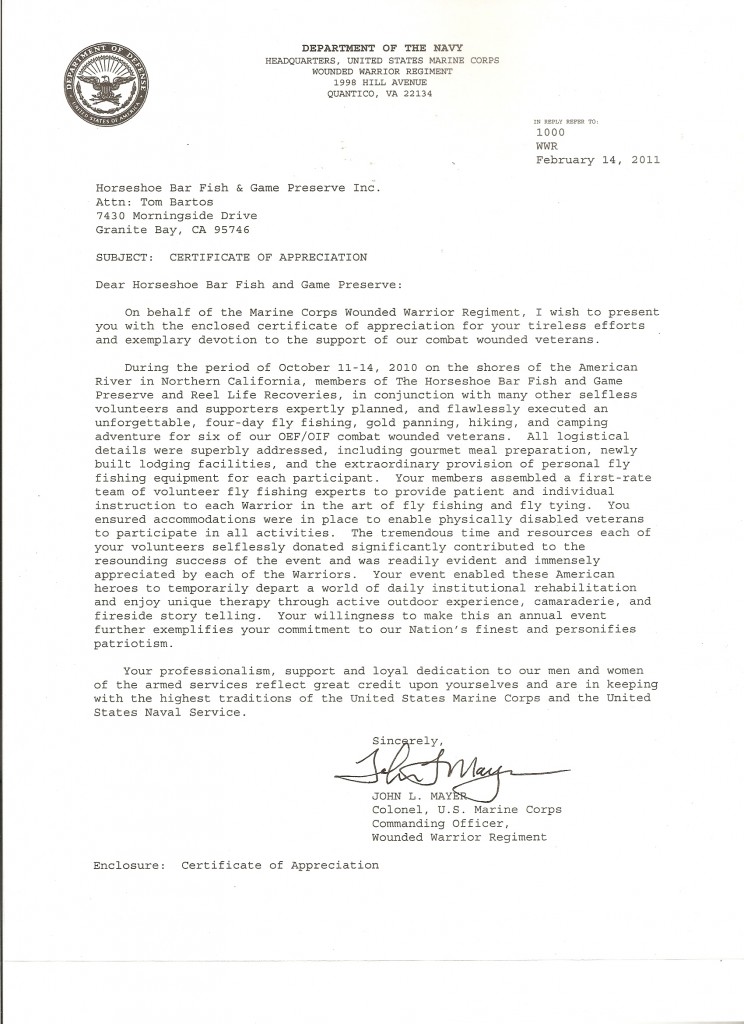 9/25/10
Wounded warriors take time to heal: Camping trip helps rehabilitate injured Iraq and Afghanistan war veterans
By Sena Christian, The Press Tribune
Last year, Cody Conway caught a 19-inch brown trout, while fishing at the Horseshoe Bar Preserve.
"It was a beautiful, beautiful fish," he said.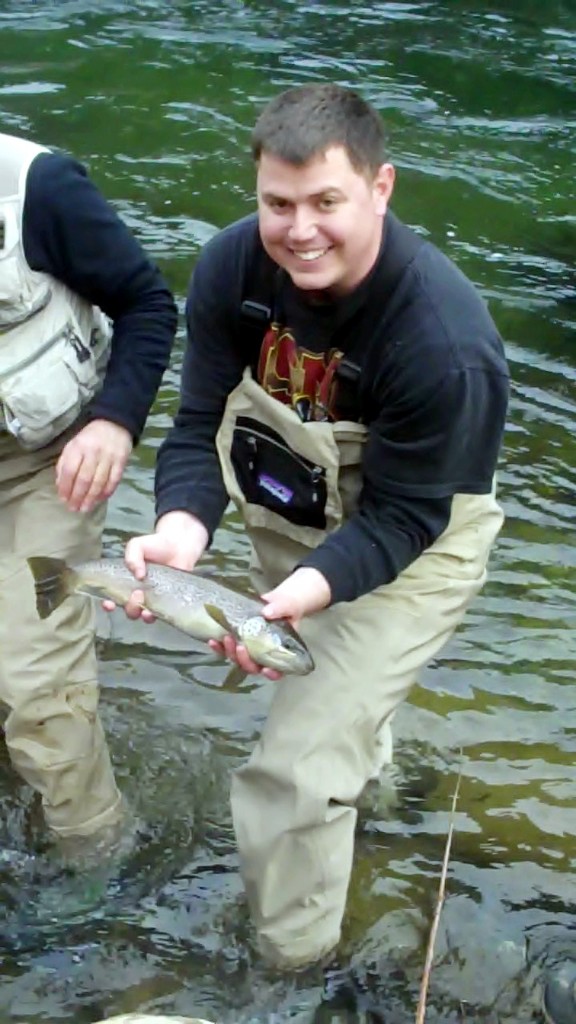 Conway spent three days camping at the preserve, located near Foresthill, about 25 miles outside Auburn. The preserve boasts 50,000 acres and five miles of private trout water below Oxbow Dam on the middle fork of the American River.
"A lot of the other guys enjoyed gold panning, but the most important part for me was getting on the water in nature and relaxing and fishing," Conway said.
The serene setting was a far cry from the horrors he saw in war.
As a U.S. Marine, he served in the initial assault of the Iraq war. He was on the frontlines, among the first to cross the border and enter Baghdad.
The 2009 trip to the Horseshoe Bar Preserve wasn't a typical camping trip for Conway, or the other men who participated. The seven men are all injured Iraq and Afghanistan war veterans.
Together, they camped, ate, shared stories, and learned the art of fly-fishing and gold panning as part of an inaugural local Wounded Warrior event, a program for young veterans who return from war with serious physical and mental injuries, including post-traumatic stress disorder.
Granite Bay resident Tom Bartos founded the Horseshoe Bar Preserve in 2007 and will once again host the event, this time for four days.
"These men say it's the best thing that's happened to them since they've been back from the war," Bartos said.
In January 2009, Bartos attended a fly-fishing show in San Francisco where he ran into Nick Strelchuk of Reel Life Recoveries, who had previously worked with the nonprofit Wounded Warrior Project, based in Florida. The two started talking. They decided to host a veteran's event at the preserve.
They located Sgt. Conway, who assembled the veterans, including four others from Roseville and two from the Bay Area. Those veterans slept in tents — difficult for men in wheelchairs — but this year they'll sleep in newly built cabins.
"It's very humbling," Bartos said. "The (veterans) give so much and they're so appreciative. They can't say thank you enough, but you feel like you've done nothing. At the campsite, you hear these stories and see these people — they're kids, really — it's hard emotionally. These kids are so great."
Organizers have spent more than three months preparing for this year's event, and Bartos would like to see the gathering become more than a once-a-year function.
"It's a challenge, but a labor of love," Bartos said. "I want to do it all my lifetime."
Fellow organizer Conway has participated in seven Wounded Warrior events across the United States, including a fly-fishing expedition in Wyoming earlier this month.
Raised in Roseville, Conway graduated from Woodcreek High School in 2000. He, his wife and their three-month old daughter recently moved to Fernley, Nev. to buy a house. But he'll be back for Wounded Warrior.
"(The best part) is to be in a safe environment, let our guard down, be among friends and be out in nature that's so calming and beautiful after seeing such a hellish situation," Conway said.
At 17 years old, Conway enlisted in the U.S. Marine Corps. He didn't even finish summer break after graduating from high school before heading off to boot camp.
"It was a childhood dream to be a Marine, to be the best of the best," he said.
Conway ended up serving five years in the military. What he witnessed in war made him realize just how quickly life can be taken away, he said.
"It was once said, 'War is hell,'" Conway said. "It caused me to grow up fast."
In April 2003, he suffered a serious injury in a non-combat incident. He and some fellow soldiers attempted to remove a tank engine out of a vehicle during a sand storm. The sand shifted and the engine lurched forward. Conway stepped in front as the other men moved away. The engine kept pushing and took Conway along with it. The accident severely damaged his shoulder, stomach, knees and back. He's had two massive surgeries and likely needs a third.
His second injury occurred outside Baghdad when American soldiers were in a heavy ambush and fired at from every direction, he said. His head and shoulders were outside the vehicle. A blast hit 10 feet away from him, knocking him back in the tank and flipping him around.
Conway suffered a traumatic brain injury. He said he has no concept of time, poor concentration and difficulty multi-tasking. He struggles with short and long-term memory loss. He was released from active duty in 2005 and continues to undergo therapy.
"One of the things I do is help other people," Conway said. "That's my treatment too. … I started helping veterans about two years later. But that turned from getting information for them to get their benefits to taking them to Wounded Warrior."
This year, the local organizers expect about six veterans, including one female veteran. Conway said he's excited to once again see veterans undergo mental and physical progress.
"It was amazing," Conway said. "All the guys said it was a life-changing experience. It gave the guys a chance to open up and open their eyes and come back into society."
Sena Christian can be reached at senac@goldcountrymedia.com.
Local Community Helps Wounded Veterans
Many soldiers return from combat tours with injuries both physical and psychological. Our society and the Veterans Administration have made great strides with helping the returning veterans in their healing process. Communities and their residents often want to somehow contribute to the veterans' recovery process and at the same time say "Thank you for your service". However, the way to do so is not always clear or easy. One local community member found a way to directly connect with and help local injured veterans.
Granite Bay resident Tom Bartos runs Horseshoe Bar Fish & Game Preserve, Inc.; a  private preserve located on five miles of the Middle Fork on the American River outside of Foresthill, Ca.
Teaming up with Nick Strelchuk of Reel Life Recoveries, a program designed to work with disabled veterans, he planned a 5 day retreat for the veterans. Activities included fly casting instruction, fly tying, and fly fishing on the Preserve's private club waters. As an added bonus, gold panning was offered and turned out to be a popular event with the veterans, especially when they began to discover some real gold in the bottom of their pans.
Camping in a secluded area next to the river for 5 days all supplies were onsite. Five veterans came from the Roseville area and 2 drove up from the Bay area. All the men had served in Iraq, Afghanistan, the Balkans, or Somalia. One had been to all 4 areas.
Night time temperatures dropped into the low thirties, which made for late night group conversations around the ever burning camp fire. The river, beautiful mountains and "mother nature" worked their magic on the veterans and before long laughter replaced the stress and anxiety caused by injuries and the experience of combat.
The group of young men had high praise for the event, some saying that it was the first time they had been able to connect with other veterans in such a beautiful, peaceful place. They sensed the support and caring from the community members, reconnected with the outdoors and learned the new skill of fly fishing, which will draw them back to a nearby river or lake for some solitude and healing.
Certainly the relief offered was short in duration, but still extremely beneficial to the veterans. Nick Strelchuk says "The Veterans Administration recognizes the value of such outings for veterans, especially those suffering from PTSD. They enthusiastically support such events."
The event would not have been possible without the hard work and generous support and contributions from local businesses, Foresthill American Legion and VFW organizations, and the members of Horseshoe Bar Preserve and Granite Bay Flycasters. Thank you all!
Tom Bartos plans to host a similar event next year. Anyone interested in learning more about and helping in this wonderful community event should contact him at: hbp@surewest.net
Slide Show: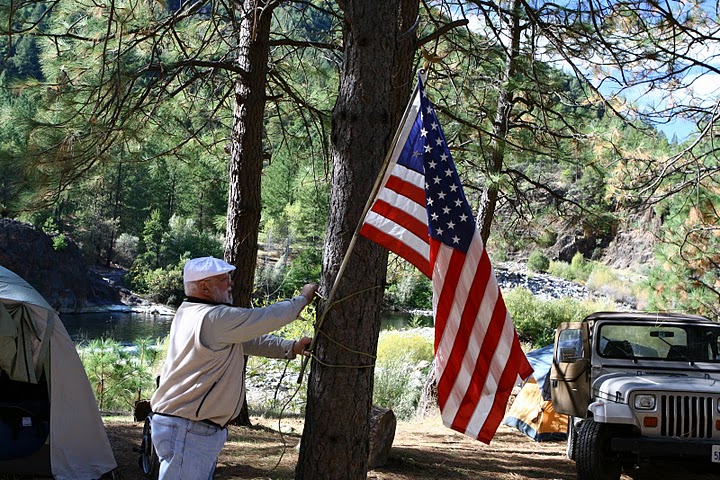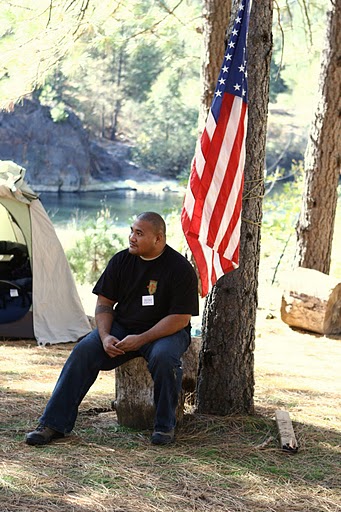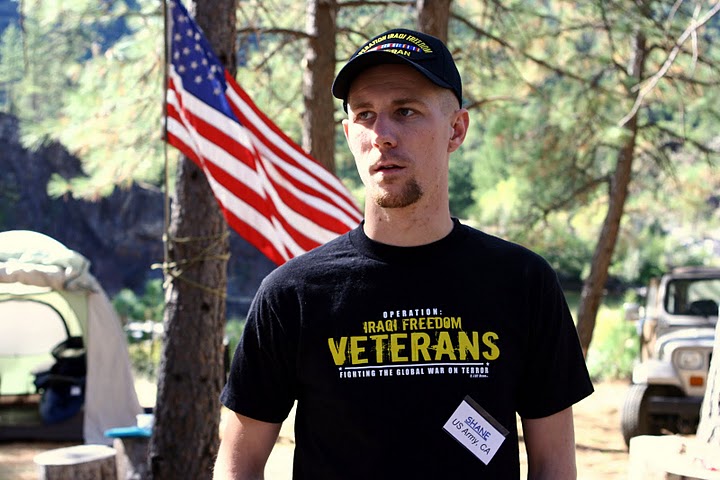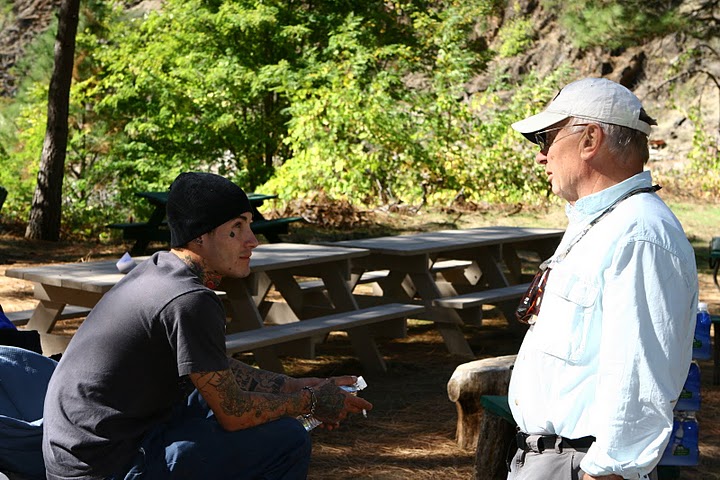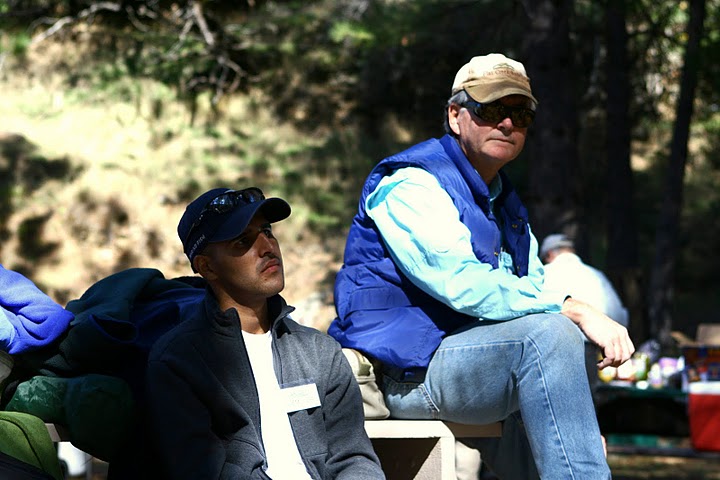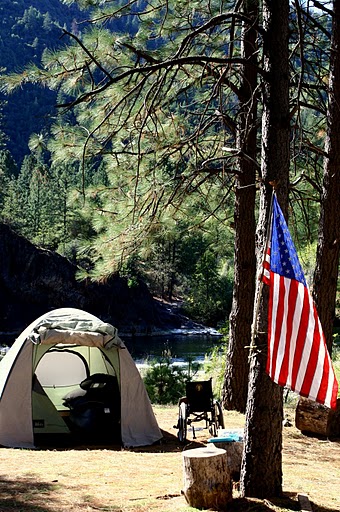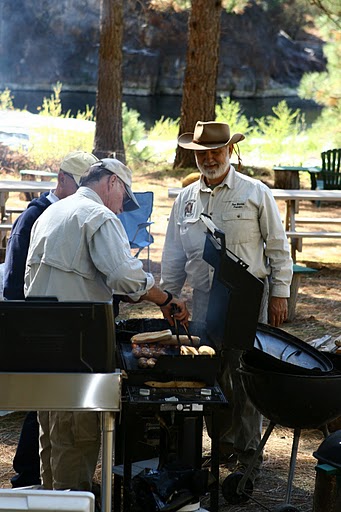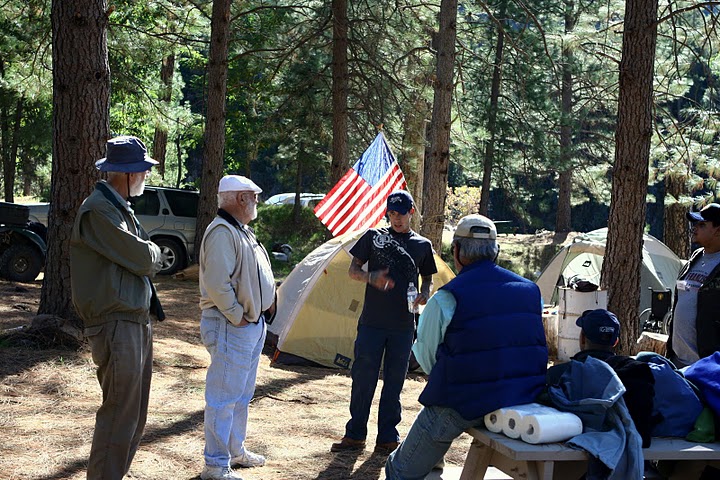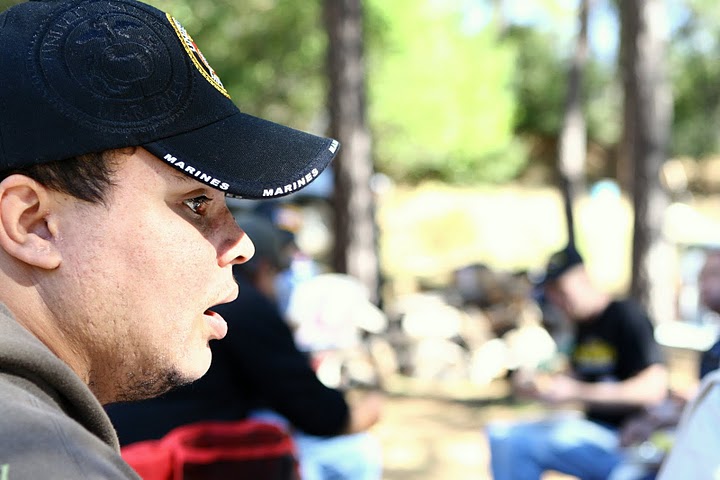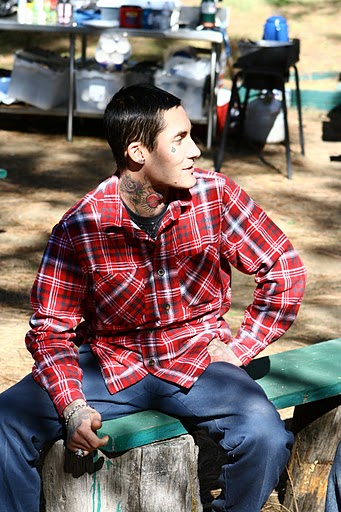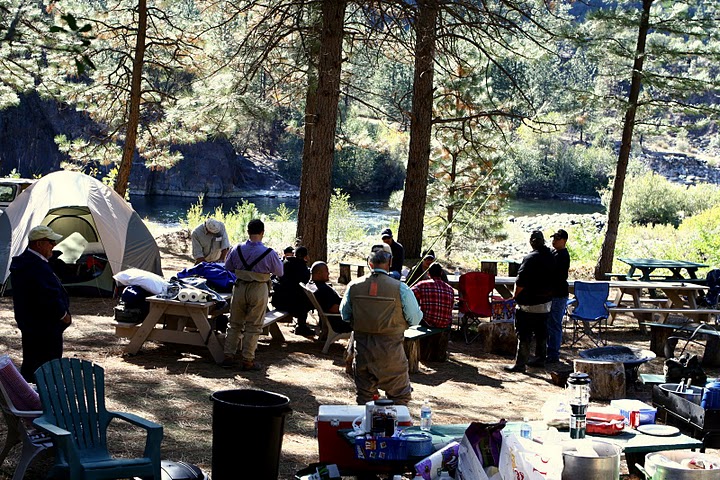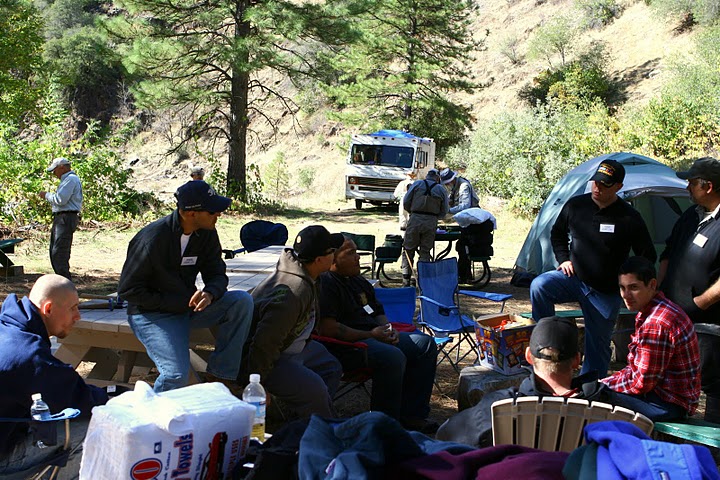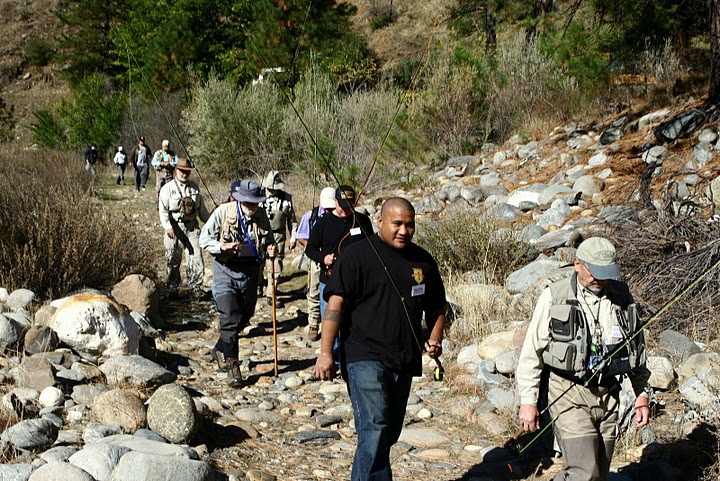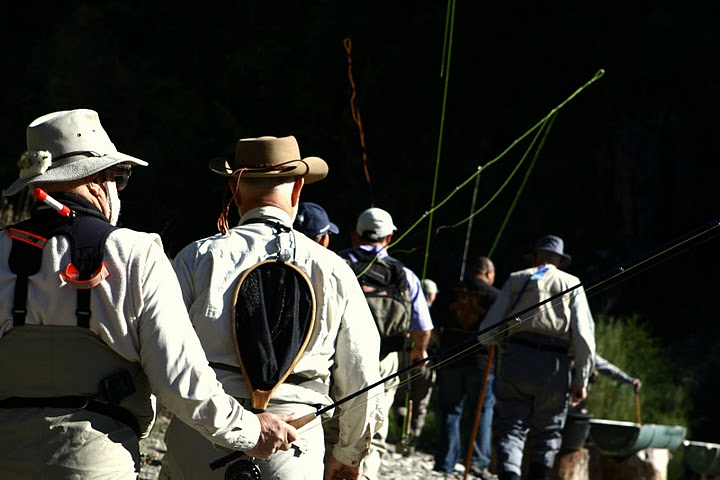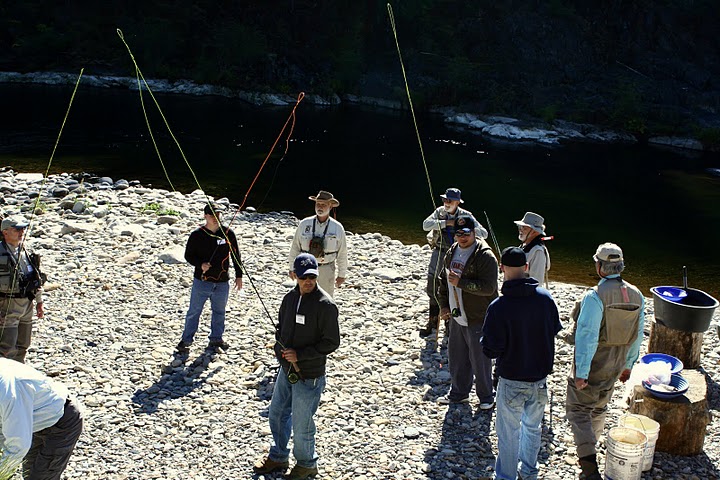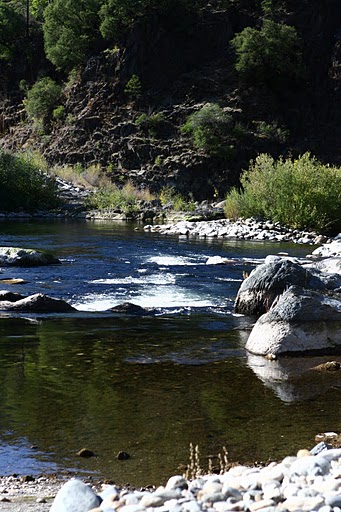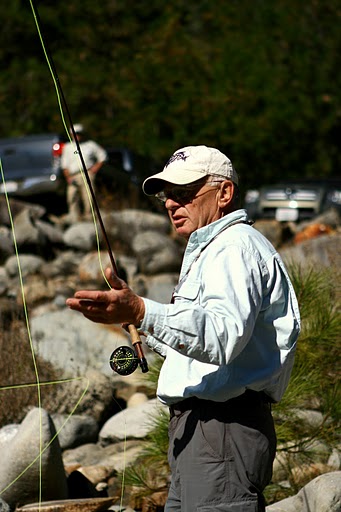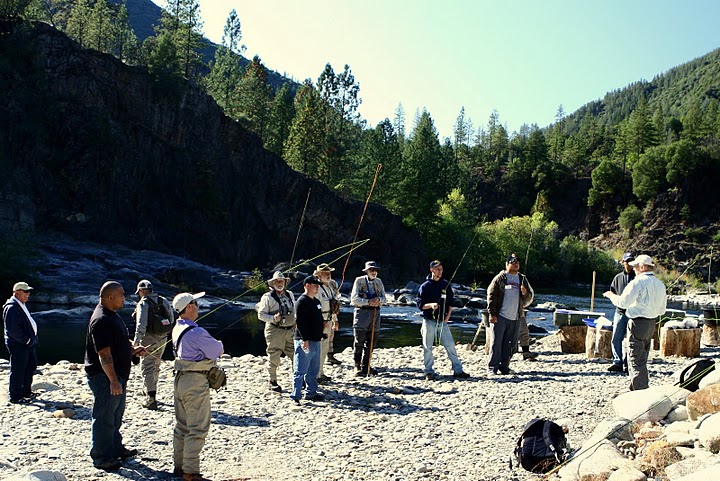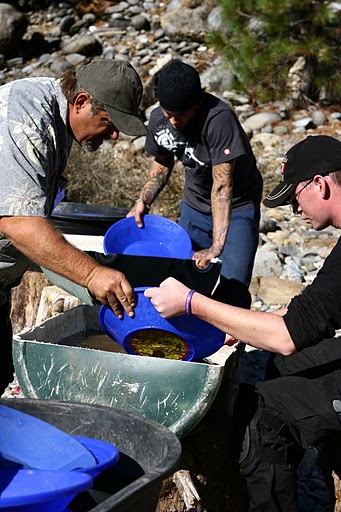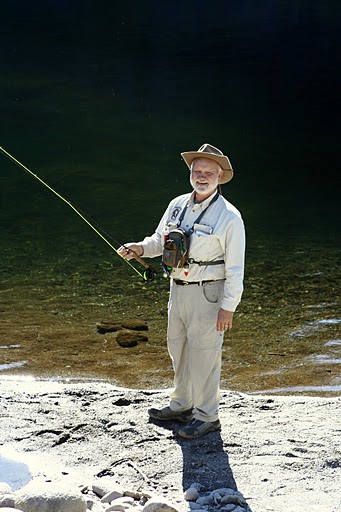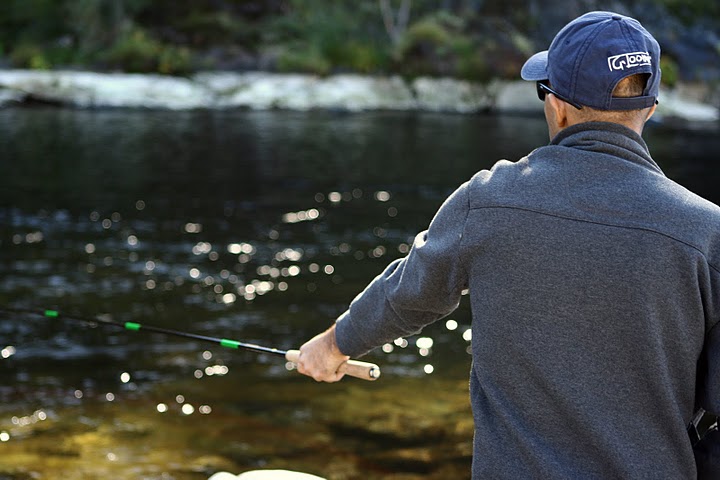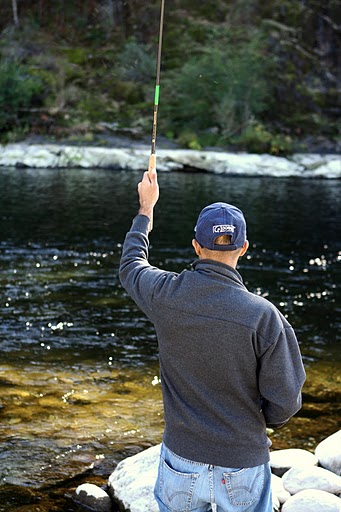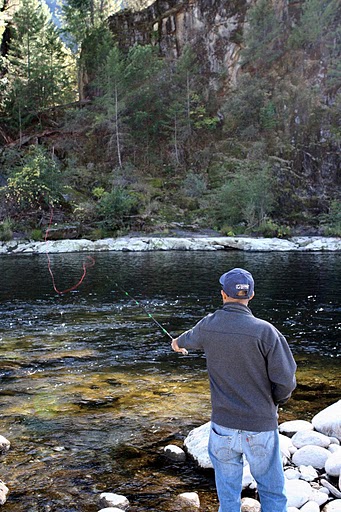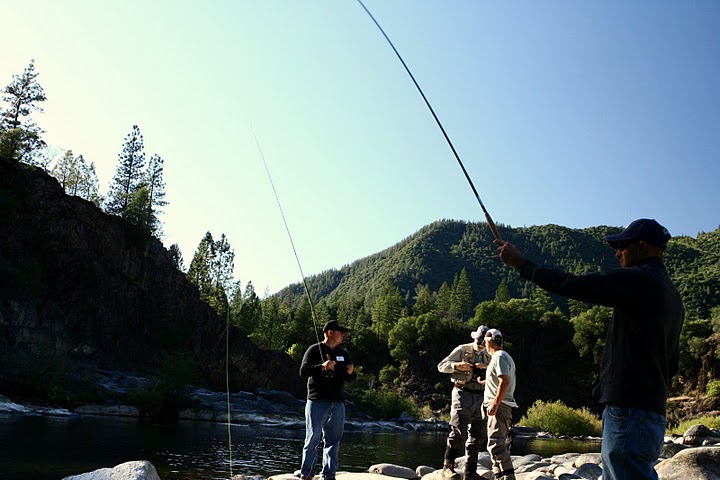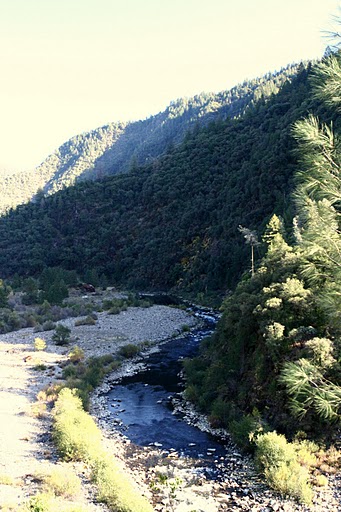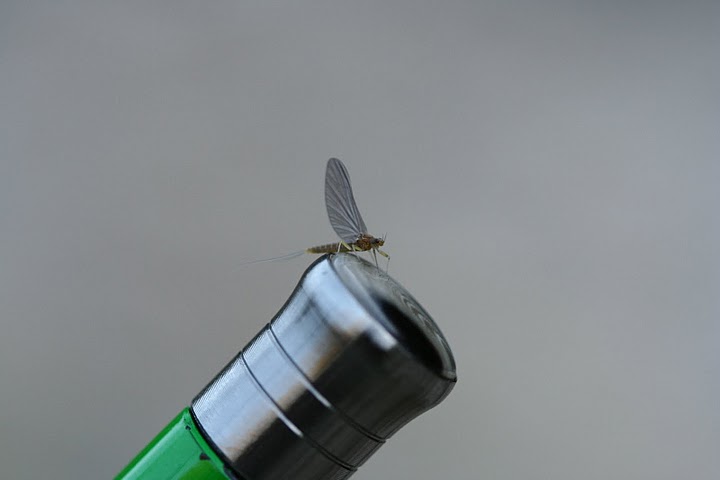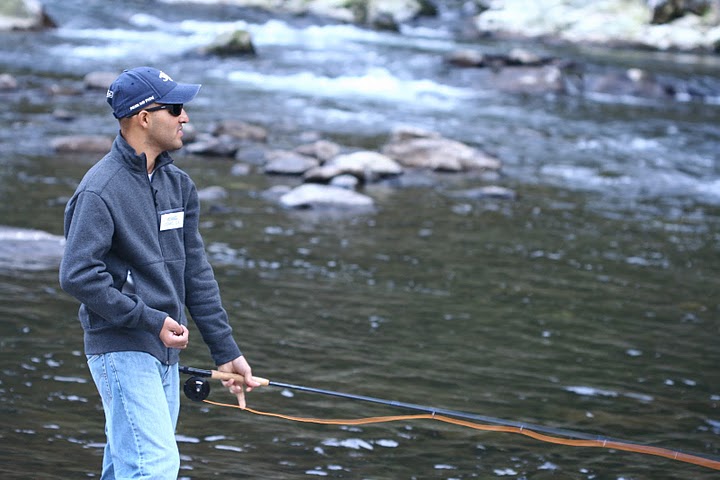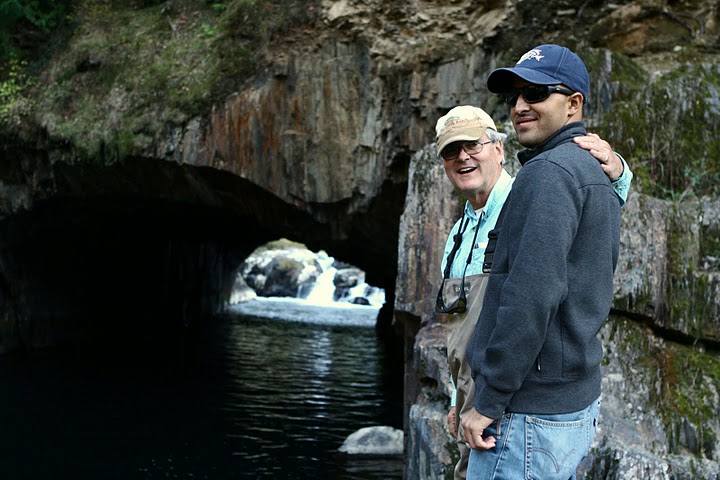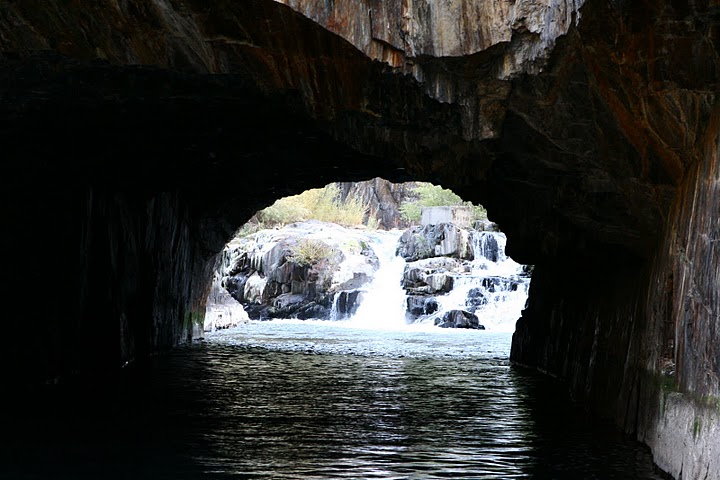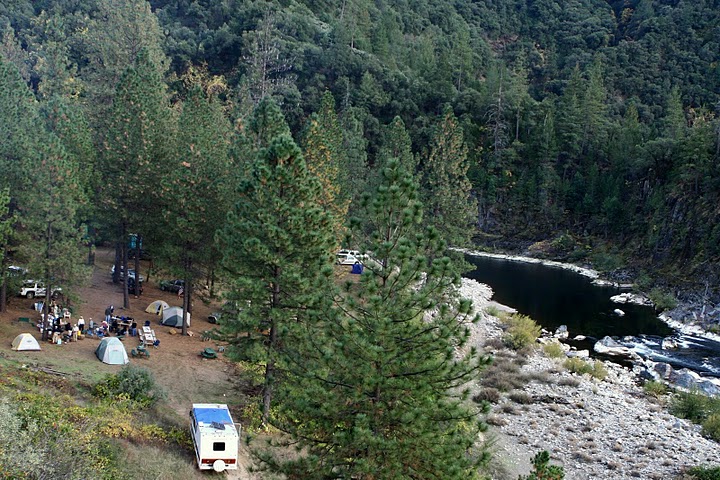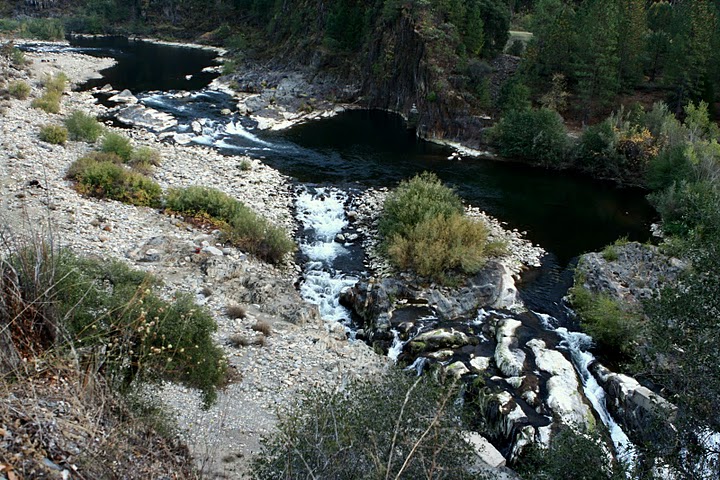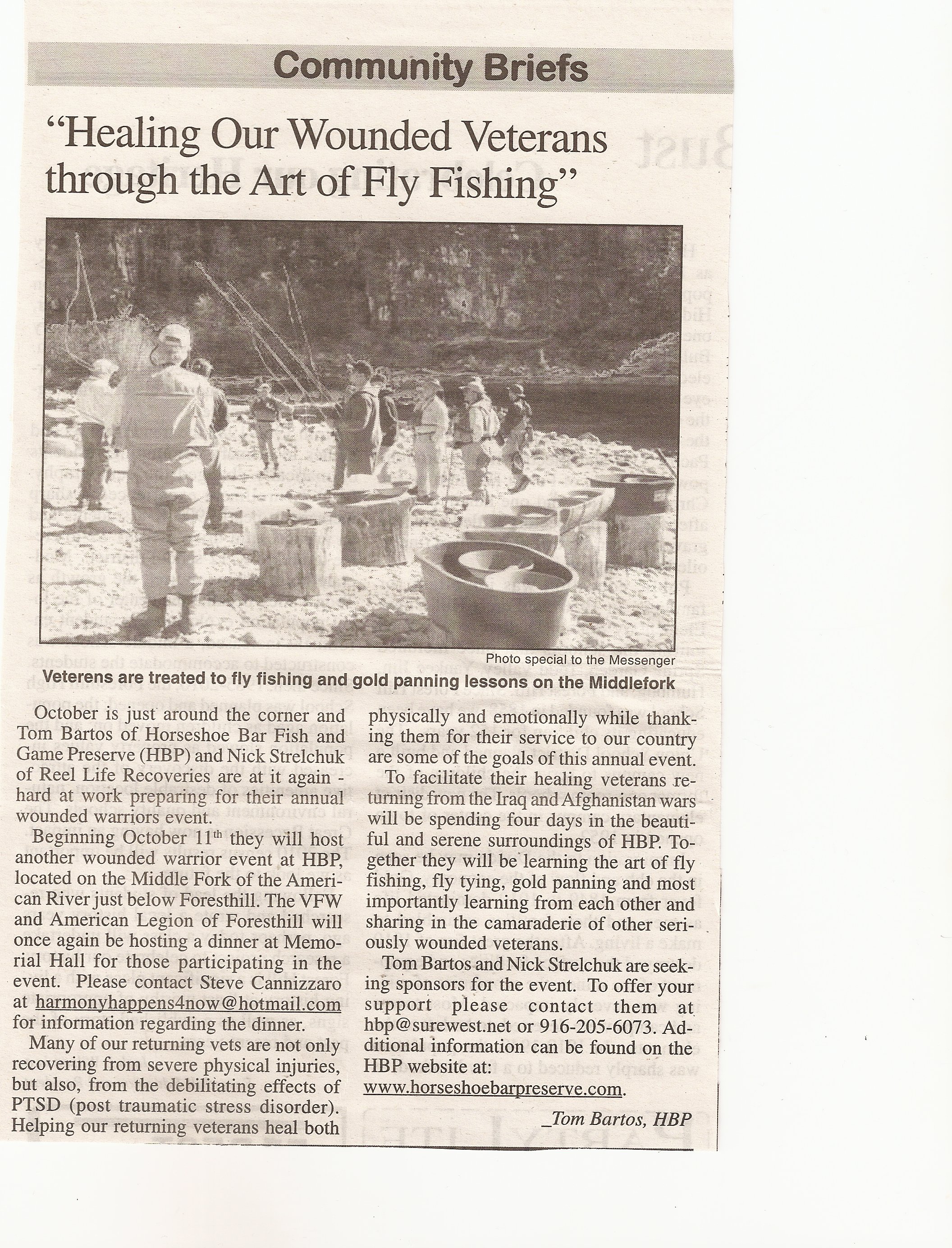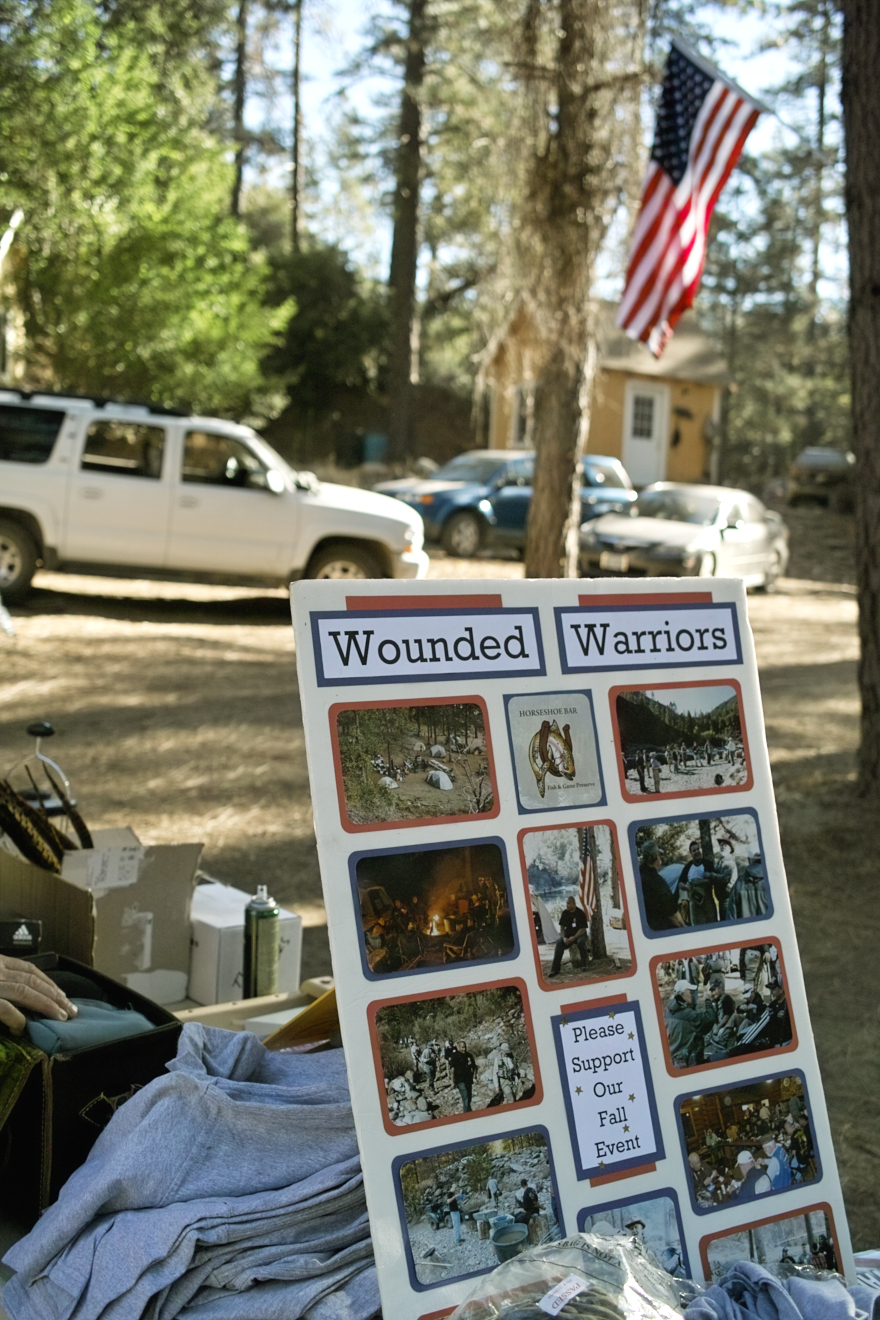 Get FREE email updates from The Horseshoe Bar Preserve:
(private | secure | no spam)