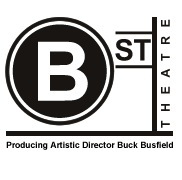 Help support the B Street Theater build a new state of the art theater complex and have a chance to win a membership to Horseshoe Bar Fish & Game Preserve, Inc.
Raffle ticket are $25 each or five for $100.    The winner will receive full membership privileges for the 2013 season at Horseshoe Bar Preserve the area's premier private access catch & release fly fishing club with five miles of pristine water on the Middle Fork of the American River.
Horseshoe Bar Fish and Game Preserve, Inc believes that supporting our community is not only a worthwhile endeavor, but is essential in making the Sacramento & the Foothills Region a special place to live. We are lucky to have B Street Theater, a first rate professional theater, where we can enjoy both adult and family theater. Taking a child to a live theater performance is something that brings wonder and special memories to them throughout their life. Currently B Street Theater must turn away hundreds of young children because of limited capacity.
With your donation we can help build a new 40,000 square-foot, two-theatre complex at the corner of 27th and Capitol in Midtown Sacramento. The new theater will showcase the singular magic and excitement of B Street in the state-of-the-art setting it deserves. Not to mention all of the amenities a savvy theatre-going audience desires.
Click "Donate" (below) to make a $25 tax-deductible donation and be eligible to win full membership privileges to Horseshoe Bar Fish & Game Preserve, Inc.  A  $100 donation will give you five chances or approximately one in ten chance of winning.  
Tom Bartos
Founder Horseshoe Bar Preserve
Get FREE email updates from The Horseshoe Bar Preserve:
(private | secure | no spam)